Eutonomy Forum Goes LIVE!
Learn about our products, ask question, provide answers, discuss, and get to know others…
System Integration
We integrate home automation devices to get a truly smart building system.
Innovative products
We design and deliver unique solutions that combine electronics, programming and mechanics.
Excellent design
We ensure our products fit to elegant and modern rooms.
CE Compliance
Our products are CE certified and completely safe.
Highest standards
All our products are developed, designed and constructed by experienced Polish engineers.
Your way to Eutonomy
Our products make it possible to create a truly smart building system. Eutonomy system products and solutions integrate devices for smart homes and offices. We create accessories from design and construction until manufacturing. We specialize in "rapid prototyping" design, responding very quickly to customers' needs.
Your comfort associated with smart home, office, place of work, entertainment and rest is our goal.
Learn about practical application of Eutonomy:
We deliver solutions that integrate different smart home and office devices where original devices reveal incompatibility.
We integrate "non-smart" devices into smart ones.
We help integrators create a comfortable living space for their customers.
We change the world of home automation by providing products improving the quality of life of customers, their satisfaction from using complete Smart Home functionality.
In hotels, conference rooms, warehouses and offices, we improve the quality of presentation of information to customers, and facilitate the control of smart systems.
We improve the quality of use of smart buildings.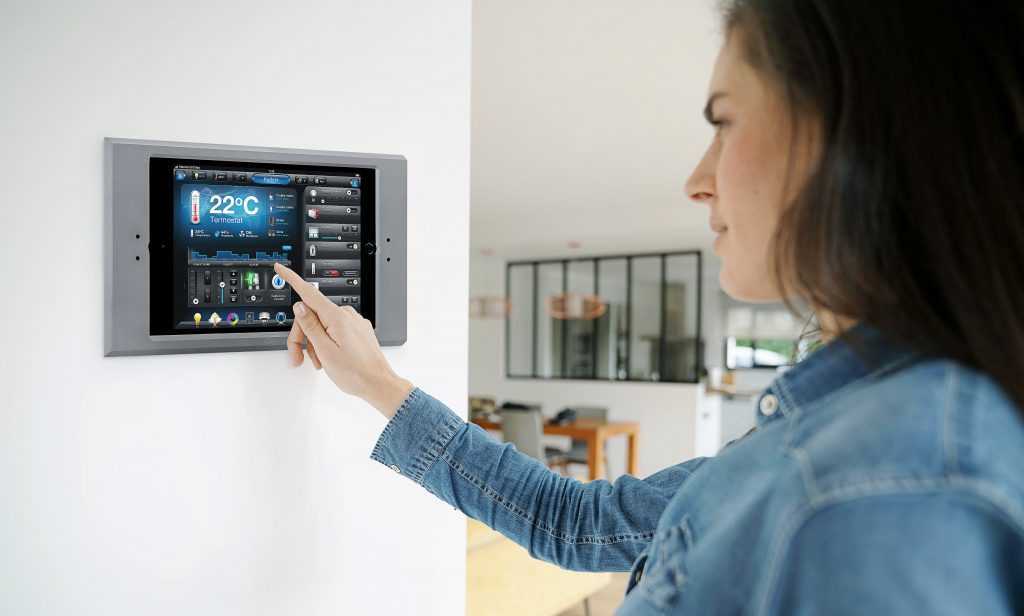 "With Eutonomy products, we have been able to complete interesting projects in which FIBARO modules can be professionally and conveniently installed in a breaker panel. We always install Eutonomy adapters with push buttons to make diagnostics and service easier. Our customers appreciate this additional feature!"
Robert, installer | Benelux
"For a new project, we have been looking for a solution enabling installation of FIBARO modules on a DIN rail. There is only one reasonable solution on the market – euFIX adapters by Eutonomy. I also recommend iPad wall docking stations. In short, perfect products that we have included in our portfolio."
Ronald, installer | The Netherlands
"The euFRAME docking station itself makes a great impression. When we invited our friends to the first barbecue at our new house, they noticed that we have a control station in a central location. We spent time presenting the features of our smart home."
Adam, owner | house in Pleszew
"I have been using euFIX adapters for a long time. I appreciate the adapters featuring high-load L-L and N-N "bridges" (up to 17.5 A). As a result, I cascade several neighbouring adapters without the need to use terminal strips or other makeshift connectors."
Marek, installer | Rzeszów